Managing pancolitis involves following your doctor's recommendations and caring for your overall health. It's important to take any medications prescribed to you according to your doctor's recommendations. In general, maintaining good health and making dietary adjustments can help prevent a flare-up of symptoms. Avoid foods that irritate your condition, and make sure you're drinking plenty of non-caffeinated liquids. Since stress can also aggravate symptoms, make sure you're managing stress with whatever techniques work for you. This may include exercise, hypnosis, acupuncture, or simple breathing exercises. Also, take care of your emotional health. There are support groups for people living with ulcerative colitis, so take advantage of these and other counseling resources. Reducing the incidents of flare-ups may take time, but many people live active lives with pancolitis.
Continue Learning about Ulcerative Colitis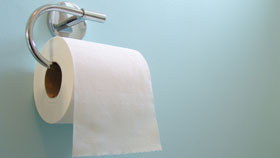 Ulcerative Colitis is a type of Inflammatory Bowel Disease (IBD) that affects the lining of the lower intestine and the rectum. Learn more about ulcerative colitis from our experts.