Your physician will ask you to describe your symptoms, when the symptoms began, and what makes the symptoms better or worse. Next, the doctor will perform a physical exam during which he or she may look for any outward signs and symptoms of IBD such as pain when your doctor presses on areas of your abdomen, mouth sores, rashes, and abdominal masses. Your doctor may take a blood test to determine if you have anemia, a sign of potential bleeding in the intestines, or if you have high levels of white blood cells, which indicate that your body is fighting an infection and that there is inflammation somewhere in your body. In addition, a sample of your bowel movement (stool sample) may be taken to look for signs of bleeding or infection in the intestines. The doctor may also use x-ray, sigmoidoscopy, or colonoscopy to view your intestines look for inflammation or bleeding.
Continue Learning about Ulcerative Colitis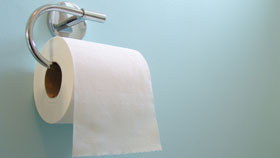 Ulcerative Colitis is a type of Inflammatory Bowel Disease (IBD) that affects the lining of the lower intestine and the rectum. Learn more about ulcerative colitis from our experts.