Fulminant colitis is a severe form of ulcerative colitis. Additional illnesses or conditions may be among the complications of ulcerative colitis. Also, drugs used to treat ulcerative colitis may have side effects that cause other illnesses or conditions.
Complications of this disease include:
arthritis, as well as inflammation and pain along the spine
osteoporosis
liver diseases
kidney stones
skin rashes and conditions
episcleritis, a painful eye condition that impairs vision
Side effects of drugs used to treat this condition include:
high blood pressure
acne
eye problems like cataracts and glaucoma
bone problems including osteoporosis
Continue Learning about Ulcerative Colitis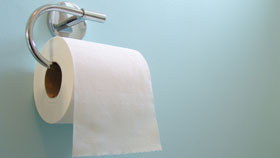 Ulcerative Colitis is a type of Inflammatory Bowel Disease (IBD) that affects the lining of the lower intestine and the rectum. Learn more about ulcerative colitis from our experts.