Fulminant colitis is a dangerous and life-threatening illness. It impacts the entire colon and causes severe pain, diarrhea, dehydration, and even shock. Fever; blood, pus, or mucus in the stool; an unusually high number of bowel movements (10 to 20 per day); and an urgent need to defecate all may accompany severe colitis. Abdominal cramps, loss of appetite, and weight loss also may occur. Fulminant colitis can lead to a ruptured intestine or colon, which can be deadly. Toxic megacolon also may occur, which happens when the colon becomes distended (abnormally swollen or stretched due to internal pressure).
Continue Learning about Ulcerative Colitis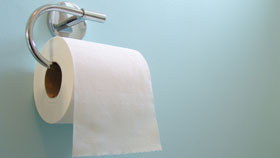 Ulcerative Colitis is a type of Inflammatory Bowel Disease (IBD) that affects the lining of the lower intestine and the rectum. Learn more about ulcerative colitis from our experts.