Medications for pancolitis are meant to reduce inflammation and to relieve pain or discomfort. The first line of treatment usually includes anti-inflammatory medications, which act directly to reduce inflammation in the intestinal tract and, in turn, reduces the symptoms. If anti-inflammatories don't work, immunomodulators, or immune system suppressors, may be used. These medications suppress the body's immune system and therefore inflammation. Certain over-the-counter medications can also be used to treat pancolitis. Some of these medications may include antibiotics to fight infection, pain relievers to control discomfort, and anti-diarrheals to help relieve diarrhea.
Continue Learning about Ulcerative Colitis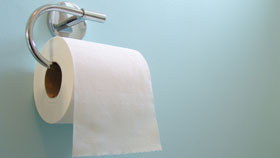 Ulcerative Colitis is a type of Inflammatory Bowel Disease (IBD) that affects the lining of the lower intestine and the rectum. Learn more about ulcerative colitis from our experts.