Caring for someone with pancolitis involves supporting them both physically and emotionally. Depending on the level of care needed, this may involve ensuring they take their medications and follow their doctor`s advice. Help them maintain a healthy lifestyle with a balanced, nutritious diet and sufficient exercise. Be aware that there are also emotional effects of pancolitis that may cause people to feel anxious or ashamed. You may suggest they join a support group or seek other counseling to help them cope with the life changes brought about by pancolitis.
Continue Learning about Ulcerative Colitis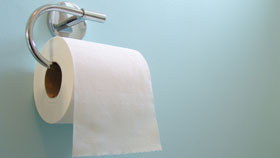 Ulcerative Colitis is a type of Inflammatory Bowel Disease (IBD) that affects the lining of the lower intestine and the rectum. Learn more about ulcerative colitis from our experts.