Since the exact cause of pancolitis is unknown, it's currently impossible to prevent pancolitis. However, it may be possible to prevent or reduce symptoms of the disease by following your doctor's recommendations for treatment. Also, it's possible to prevent more serious complications of pancolitis by catching the disease early, following proper courses of treatment, and talking to your doctor about any changes in symptoms.
Continue Learning about Ulcerative Colitis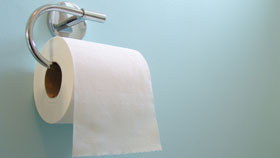 Ulcerative Colitis is a type of Inflammatory Bowel Disease (IBD) that affects the lining of the lower intestine and the rectum. Learn more about ulcerative colitis from our experts.