Fulminant colitis is the most severe form of ulcerative colitis. Ulcerative colitis has no known cause, which means there is no known way to prevent getting this illness. Although it cannot be prevented, lifestyle and dietary changes may help alleviate symptoms. Some have found limiting dairy products helpful. For many people, a high fiber diet is healthy but for those with ulcerative colitis, high fiber can increase symptoms. People with this illness should experiment with adding fiber to the diet to see how much can be tolerated. Avoiding foods that aggravate symptoms, eating smaller meals, and drinking plenty of water can help. Stress also plays a role in aggravating symptoms. Taking steps to eliminate stress can help.
Continue Learning about Ulcerative Colitis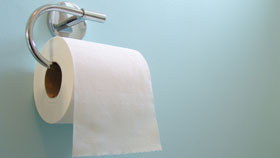 Ulcerative Colitis is a type of Inflammatory Bowel Disease (IBD) that affects the lining of the lower intestine and the rectum. Learn more about ulcerative colitis from our experts.