There has been recent progress in the study of ulcerative colitis. Research has turned up what are called biomarkers -- substances in the blood, stool or elsewhere that are tip-offs to different types of inflammatory bowel disease (IBD), ulcerative colitis being one.

This matters because biomarkers can predict what treatment you'll respond to. For example, if you have high blood levels of C-reactive protein, you'll likely benefit from infliximab (Remicade), a drug that puts out inflammation like water douses a campfire. But it can have major side effects, so targeting those who'll benefit most is key.

New research is also looking at stress. A predictor of colitis relapse is being highly stressed and stressing about being highly stressed. Distraction can often rein in symptoms when your stress gets out of control -- and everybody's does now and then. Try meditation or a Zumba class.
Continue Learning about Ulcerative Colitis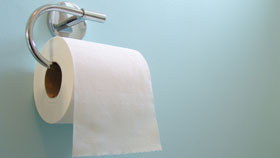 Ulcerative Colitis is a type of Inflammatory Bowel Disease (IBD) that affects the lining of the lower intestine and the rectum. Learn more about ulcerative colitis from our experts.