In addition to medication, some alternative treatments may help ease the symptoms of ulcerative proctitis. You should talk to your doctor if you are considering using alternative treatments. Dietary changes may help. Some people respond well to increasing the amount of fiber in their diet, but others may find that it makes their symptoms worse. Adding fish oil to your diet might help decrease the inflammation associated with proctitis. Foods that contain prebiotics might help improve intestinal health in general; these include garlic, artichokes, bananas, and some other fruits, vegetables, and grains. Probiotic supplements containing acidophilus can also contribute to overall intestinal health. Some herbs have been known to help soothe and heal inflamed and irritated body tissue. For example, drinking tea made with slippery elm and marshmallow might help soothe the colon and rectum. Homeopathic remedies and acupuncture may also help.
Continue Learning about Ulcerative Colitis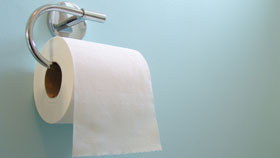 Ulcerative Colitis is a type of Inflammatory Bowel Disease (IBD) that affects the lining of the lower intestine and the rectum. Learn more about ulcerative colitis from our experts.