Although no alternative treatments have been proven to be effective, some people experience relief from symptoms through certain lifestyle and dietary changes. Some people find that certain foods aggravate their symptoms, so avoid those foods that cause you problems. Also, try experimenting with the amounts of dairy products and fiber in your diet. Drink plenty of non-caffeinated liquids, and try to eat small, frequent meals. Introducing prebiotics, probiotics, and fish oil into your diet could also be beneficial. Along with diet, you should be aware of your stress levels. Although stress does not cause pancolitis, it may increase the severity of symptoms, so try a variety of relaxation techniques. Anything from acupuncture to massage to exercise may help to reduce discomfort.
Continue Learning about Ulcerative Colitis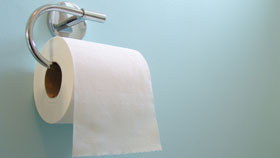 Ulcerative Colitis is a type of Inflammatory Bowel Disease (IBD) that affects the lining of the lower intestine and the rectum. Learn more about ulcerative colitis from our experts.