Personal power can mean many things, like confidence, assurance, poise, conviction, belief, or trust in oneself. When you have personal power you believe in your abilities to tackle goals and know that you will accomplish those goals. Individuals with self-power are willing to take risks because they trust themselves to power through obstacles, which is what it takes to succeed.
Personal power means different things to different people: self-esteem, sense of identity (group and/or individual), positive body image, self-confidence, enjoyment in what one does, a sense of contributing to the community, financial stability/earning power, self-reliance, ability to communicate . . . the list goes on. For many of us, finding personal power means finding inner strength—a sense of ourselves, who we are, what we need, and what we want.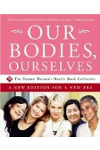 Continue Learning about Types Of Exercise Programs


From walking to engaging in team sports, exercise comes in many forms. Aerobics, stretching, weightlifting and endurance training are some of the types of exercise that produce health benefits and enjoyment. With each type of exer...
cise, proper technique and posture is critical in preventing injuries while achieving maximum health results.
More