Overtraining by definition is described as:
Train too hard or for too long
From the above, ways to tell you might be overtraining include:
Have you been feeling fatigued? If yes, give yourself a little rest. Your body might be telling you to cool it!
Has soreness been constant? If your body seems to always be sore then your muscle are unable to recover, give them time and a day or two of rest!
How have you been eating? Your body needs the appropriate fuel to keep going!
Overtraining involves a complex of symptoms -- some physical, some psychological -- that result when we overextend the body's ability to adapt to increases in workload. The most obvious and unmistakable symptom of overtraining is pain, perhaps from an impending overuse injury such as an inflamed, tender knee or sore feet.
But overtraining doesn't always result in an injury to a single body part. Overtraining may result in a more pervasive, systemic malaise, a generalized sense of fatigue and discouragement. But this malaise often precedes some more acute injury when it's not heeded. Fortunately, it takes hard work to reach a point where you are overtrained, and the body does send out ample messages that it's time to back off, get some rest, and give your body time to recover.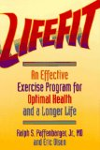 Continue Learning about Types Of Exercise Programs


From walking to engaging in team sports, exercise comes in many forms. Aerobics, stretching, weightlifting and endurance training are some of the types of exercise that produce health benefits and enjoyment. With each type of exer...
cise, proper technique and posture is critical in preventing injuries while achieving maximum health results.
More