Strengthening the core has endless possibilities. Each and every exercise that is completed has some form of a modification and this modification may help make the exercise easier or more challenging. Below will be two examples of exercises to complete:
1. Plank – A standard plank is very challenging even for very fit individuals. To start lay face down on the ground. Take both of your arms and lock them along your sides, keep them parallel. Following, take your toes and tuck them under flexing your feet towards you. Next, engage your abdominals and squeeze your glutes. Lift your body, breath, and hold. Attempt to hold for :30 seconds or build up to :30 seconds. If you are unable to lift then hold yourself in a more extended position, have your arms fully extended in a push-up position, and be sure your arms are straight down at chest height. If too easy, then hold for longer!
2. Bridge – Lay on your back, bend your legs bringing your heels close to your hips. Engage your abdominals and lift your hips off the ground, driving the weight through your heels. Form a straight line from your shoulders to your knees squeezing your glutes then entire time. Return just prior to the starting position and complete 10-15 repetitions. If you want a challenge, complete single-leg bridges.
Three very simply exercises to start core training and build strength that I like to use are the prone and side iso-ab as well as the floor bridge. These exercises do not require any equipment and can be done anywhere that you can find some floor space.
The first exercise, prone iso-abs requires you to start face down on the ground with your feet and arms shoulders width apart. While resting on your forearms raise your body by drawing in your navel and contracting the glutes. Your body should be in a straight line with no "dips or humps," similar to a push-up position. Hold this position for 30 sec to start and repeat 3 times. If this exercise becomes easy add time or you can add in a hip extension at the top of the hold. To perform the side iso-ab simply pick one side with your feet and legs on top of each other. Place your forearm that is on the ground under your shoulder, draw-in your navel and contract your glutes so that your body raises off the ground. The key to this exercise is to keep your body in a straight line. Perform this exercise 3 times holding 30 seconds each time. If you cannot hold it for 30 secs just decrease the time but maintain the form. Caution: Please check with your physician if you have a shoulder problem before performing this exercise due to the stress placed across the joint.
One final basic core strengthening exercise is the floor bridge. To perform this exercise lie on your back with your feet shoulder width apart. Draw-in your belly button, squeeze your glutes and raise your body off the floor keeping your hip and shoulders in line. A tip for this exercise is to push through your heels. Perform this exercise 2 sets of 15 reps with a 2 sec hold at the top. Increase hold time at the top to increase the difficulty.
Here is how to do the core strength training exercise with the "bridge":
With your knees bent at a 90-degree angle and your feet flat on the ground, contract your gluteal and abdominal muscles and raise your abdomen and buttocks off the ground so that your body is straight from your chest to your knees. This is an excellent exercise for your core muscles as well as your glutes. Concentrate on keeping your abdominals and gluteal muscles contracted and tight at all times during the exercise. It may help to think of driving your heels into the ground. (Some people call this a bridge). Hold this position for 10 seconds. Repeat 3 times.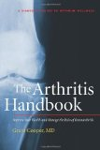 Continue Learning about Types Of Exercise Programs


From walking to engaging in team sports, exercise comes in many forms. Aerobics, stretching, weightlifting and endurance training are some of the types of exercise that produce health benefits and enjoyment. With each type of exer...
cise, proper technique and posture is critical in preventing injuries while achieving maximum health results.
More