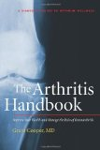 To exercise the back of your hips:

Lie on an exercise mat with your stomach on the mat. You may use one pillow to rest your head on and another to support your pelvis. Keeping your legs straight, raise your right leg off the mat. Feel the squeeze in your buttocks. Pause, then slowly lower your leg to the mat. Repeat with your left leg. As you improve, you may need to use ankle weights to increase resistance. Placing a pillow beneath your pelvis can make this exercise more comfortable. Perform 3 sets of 12 repetitions on both sides.

To exercise the outer hip:

Lie on the exercise mat on your left side. Bend your left knee so that your foot is behind you. Keep your right leg straight. Slowly raise your right leg up in the air, so that it makes about a 45-degree angle with your body. Feel the squeeze in the outside of your hip. Pause, and allow your leg to align with your body. If possible, do not allow your right leg to lower all the way to the floor. Instead, pause when it aligns with your body, and then raise it again to 45 degrees. Repeat this for 8 - 12 repetitions. If you can't stop your leg when it aligns with your body, allow it to slowly lower to the ground and then repeat. Turn onto your right side and repeat the exercise with your left leg. Once you can do 3 sets of 12 repetitions, add 2-pound ankle weights.

A good way to exercise the inside of your thighs is to lie on your back with your feet straight up in the air so that your hips are bent at approximately 90 degrees. It is okay if you need to bend your knees a bit. Allow your legs to slowly fall to the sides so that they make a "V" in the air. Pause when you feel a slight stretch in your inner thighs - this should occur when your thighs form approximately a 60 - 90 degree angle, depending on your flexibility. After a brief pause, squeeze your thighs together to bring your legs back to midline. Pause and repeat. Do 3 sets of 12 repetitions. If your back hurts while doing this exercise, try doing a posterior pelvic tilt at the same time. If your pain persists, try using your hands to support your buttocks. If pain persists despite these modifications, stop the exercise.