Studies show burst training is ideal to burn fat as well as reduce your risk for type 2 diabetes and cardiovascular disease. Because it is time efficient, people are more likely to stick with burst training. The concept is simple: go full-throttle 30-60 seconds, move at normal pace for 1-2 minutes, and repeat. You can do burst training nearly anywhere, and knock out a complete workout in 20-30 minutes. (Less time than it takes to find parking sometimes at your gym!)
Burst training causes your body to burn fat for the next 36 hours to replace your body's vital energy (glycogen) stores. It also increases the efficiency of how well your muscles draw oxygen from your blood. This is also known as oxygen uptake. When this happens, your muscles have more energy to work longer, harder, and healthier. You want to build up as much lactic acid as you can (an organic acid produced in mammals during the breakdown of glucose when oxygen is in short supply); lactic acid then increases growth hormone and testosterone. In essence, it increases metabolism.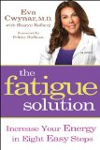 Continue Learning about Types Of Exercise Programs


From walking to engaging in team sports, exercise comes in many forms. Aerobics, stretching, weightlifting and endurance training are some of the types of exercise that produce health benefits and enjoyment. With each type of exer...
cise, proper technique and posture is critical in preventing injuries while achieving maximum health results.
More