Some good corrective should exercises include shoulder Scaption, hold two dumbbells or light resistance down at your waist and with your arms straight and your thumbs up extend up and out creating a y shape with your arms. Another good exercise is external and internal shoulder rotation. Place tubing or a cable at approximately hip height. Keep your elbow bent at 90 degrees and close to the body. Rotate your arm away from the body while keeping the elbow in a fixed position. Turn around and repeat by rotating the arm towards the body. These exercises will help strengthen several of the muscles involved in shoulder stability.
The bottom corner of the scapula (shoulder blade), the inferior angle, needs to reach approximately the midpoint of the rib cage on the side of the trunk. I frequently see the inferior angle fall short of this mark, reaching only to the back of the rib cage.

To help correct this, do the all-fours rocking stretch (passively restores normal mechanics of the shoulder, neck, and arms) and arm slides (teaches proper overhead shoulder mechanics and strengthens key scapular muscles).

Daily tip: Visualize reaching up with your shoulder blade instead of your hand when reaching overhead. Typically, if you can improve your scapular rotation, the abduction will come along too. That is because we measure the abduction by where the bottom corner (inferior angle) of the scapula moves. If the shoulder blade is rotating correctly, that means the inferior angle is swinging out to the side of the trunk in the correct position as well.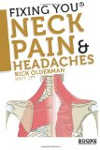 Continue Learning about Types Of Exercise Programs


From walking to engaging in team sports, exercise comes in many forms. Aerobics, stretching, weightlifting and endurance training are some of the types of exercise that produce health benefits and enjoyment. With each type of exer...
cise, proper technique and posture is critical in preventing injuries while achieving maximum health results.
More