Here's how to do a standing side leg lift:
Reps: 8-12 on each side
Sets: 1-3
Intensity: Moderate
Tempo: 2-1-2
Rest: 30-90 seconds between sets
Starting position: Stand up straight with your feet together and your hands on your hips.
Movement: Slowly lift your right leg straight out to the side. Pause, then slowly lower the leg. Keep your hips even throughout. Finish all reps before repeating with the leg positions reversed. This is one complete set.
Tips and techniques:
Maintain neutral posture throughout.
Tighten your abdominal muscles and squeeze the buttocks of the supporting leg.
Exhale as you lift.
Too hard? Hold on to the back of a chair for balance and lift your leg a shorter distance.
Too easy? Hold for 4 counts at the top of the lift during each repetition.
To perform a standing side lift stand with dumbbells at your side. Raise both dumbbells to the side stopping at shoulder height. Lower the dumbbells back down to your side. Repeat this for the desired amount of repetitions.
Stand with your feet shoulder-width apart and your knees and hips slightly bent. Lean forward slightly from the hips and let your arms hang straight down, with your elbows bent and palms facing each other. Pull your arms up and out to your side, keeping your wrist straight and elbows slightly bent. Lift until your arms are almost parallel to the floor and your hands are slightly in front of you. Slowly lower them back to the starting position.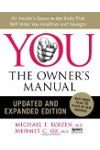 Continue Learning about Types Of Exercise Programs