Here's how to do the squat and curl exercise:

Start with your feet on the floor, shoulder-width apart, your back straight and your core engaged (by drawing your belly button in and slightly up). Hold a lightweight dumbbell (or a filled bottle of water or a can of soup) in each hand, arms at your side, palms facing front. Slowly bend your knees and lower your hips toward the floor, keeping your torso straight and your knees behind your toes and pointed directly front. The objective is to keep your thighs parallel to the floor and hold for a few seconds. Your heels should be firmly on the floor, not in the air. As you stand up, keep your elbows close to your side and curl your hands up toward your shoulders, bending at the elbow. Straighten your arms back down to your sides to the starting position and repeat.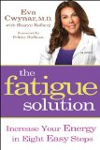 Hold two dumbbells in your hands, let them hang down at your sides and keep your palms facing in toward your body. Keep your feet pointed straight ahead and placed shoulder-width apart. Contract your glutes and perform a three-quarter squat. Stand, pushing through your heels, and curl the dumbbells to your chest. Next, press the dumbbells overhead, fully extending both your arms keeping your palms turned away from your body.




Continue Learning about Types Of Exercise Programs


From walking to engaging in team sports, exercise comes in many forms. Aerobics, stretching, weightlifting and endurance training are some of the types of exercise that produce health benefits and enjoyment. With each type of exer...
cise, proper technique and posture is critical in preventing injuries while achieving maximum health results.
More