To strengthen your upper body can be done through countless exercises. To get you started, here are two primary exercises to assist:
Push-up – Flip over onto your stomach, place your hands shoulder width apart, and tuck your toes under. Push yourself up without locking out your elbows and return. If you are unable to complete, modify by pushing while on your knees or use an elevated surface. Complete 8-10 repetitions.
Pull-up/Back Rows – If you have access to a pull-up bar and are able to complete then complete 6-10 pull-ups. If pull-ups are not in your list of exercises currently then complete a back row. Grab a set of dumbbells, bend forward using your hips and knees, keep your back flat, and row the weights with your elbows tight to your body. Be sure to keep your shoulders relaxed and row for 8-12 repetitions.
Again, these are only two of many. If you would like more information, do not hesitate to contact me!
The classic push-up is the single best exercise you can do for the upper body without special equipment.

Push-ups
Get into the classic push-up position with your hands on the floor at shoulder-width apart. Keep your back straight and your toes or knees on the floor. Lower yourself until your chest almost touches the floor and then push back up. If you don't have the necessary strength, you can modify the push-up by keeping your knees on the ground. When they become easy, you can increase the number of repetitions.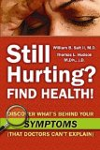 Continue Learning about Types Of Exercise Programs


From walking to engaging in team sports, exercise comes in many forms. Aerobics, stretching, weightlifting and endurance training are some of the types of exercise that produce health benefits and enjoyment. With each type of exer...
cise, proper technique and posture is critical in preventing injuries while achieving maximum health results.
More