Following a total body workout is a super efficient way to maximize the time you have and gain results. Here are some examples of total body exercises that can be combined to create a total body workout program.
[media id="DEV__4c80dcc6d89426_55289838" title="Ball 2-Arm Chest Press - F"]
[media id="DEV__4c824114f37200_72502319" title="Walking Lunge and Twist - F"]
A total body exercise program stresses all the major regions of the body. (Chest, Back, Shoulders, Arms, and Legs.) Typically these exercises can all be performed in one day, or split across the length of the week. When performed in one day, a day of rest should be provided before repeating the workout. A great way to perform a single total body workout is by setting up a circuit with an exercise that works each of the areas mentioned above. Perform one exercise and move on to the next without resting. Perform each exercise, and do 1-3 rounds of the entire circuit.
Short and intense total body exercise sessions can be performed anywhere -- from your living room to the gym -- and do not require heavy equipment. I believe that the most effective exercise mimics life and am therefore not a huge advocate for weight machines. In life, our muscle groups work in coordination with each other. They push and pull against gravity while being pushed upon by the ground reactive force. Machines artificially work one muscle group at a time without the added benefits of gravity.

For instance, when you go up and down stairs, climb hills, and squat down, your knees are under tremendous pressure. Weak or imbalanced leg and core muscles are not strong enough to stabilize your kneecaps, and this leads to knee pain. Strengthening your quads with a traditional leg press machine takes gravity out of the picture and works your quads in only one direction. I teach my patients total body exercises, such as wall squats, to regain real-life strength in the butt, core, and quads.

Finally, for the greatest benefit, we must not only MOVE intensely in the functional way our bodies live, but we must also confuse our muscles. Our 650 muscles are built for efficiency. With repetition they not only get stronger but adapt to use the least amount of energy for any given motion. That is why doing the same exercise becomes easy after a while. Exercise circuits are designed to keep your muscles guessing. They work in a new way every few weeks and never get a chance to rest on their laurels.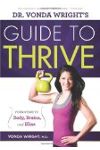 Continue Learning about Types Of Exercise Programs


From walking to engaging in team sports, exercise comes in many forms. Aerobics, stretching, weightlifting and endurance training are some of the types of exercise that produce health benefits and enjoyment. With each type of exer...
cise, proper technique and posture is critical in preventing injuries while achieving maximum health results.
More