In a safe place, engage your core and stand on one foot. When you are steady, carefully close your eyes. If your balance is adequate you should be able to hold this position for 22 seconds without tipping over. The shorter the amount of time you can balance, the "older" your balance is.
22 seconds = 20 years old
15 seconds = 30 years old
7.2 seconds = 40 years old
3.7 seconds = 50 years old
Less than 2 seconds = 60 years old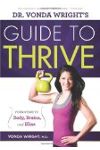 Continue Learning about Types Of Exercise Programs


From walking to engaging in team sports, exercise comes in many forms. Aerobics, stretching, weightlifting and endurance training are some of the types of exercise that produce health benefits and enjoyment. With each type of exer...
cise, proper technique and posture is critical in preventing injuries while achieving maximum health results.
More