If you exercise before you eat your body becomes increasingly sensitive to insulin and the muscles of the body are in a state in which they are ready to absorb nutrients for repair instead of the calories being stored in the fat cells. If you eat immediately after a workout, the calories you eat will be used mostly to repair and build muscle mass instead of being stored in your fat cells.
Do 60-90 seconds of exercises a few minutes before you eat and, ideally, again about 90 minutes afterward. It brings glucose transporter type 4 (GLUT-4) to the surface of muscle cells, opening more gates for the calories to flow into. The more muscular gates we have open before insulin triggers the same GLUT-4 on the surface of fat cells, the more we can put in muscle instead of fat.

GLUT-4 has been studied most intensely for the last 15 years or so, as it became clear around 1995 that exercise and insulin appear to activate (translocate) GLUT-4 through different but overlapping signaling pathways. This was exciting to me, as it meant it might be possible to use exercise to beat meal-induced insulin release to the punch -- to preemptively flip the switch on the biological train tracks so that food (glucose) is preferentially siphoned to muscle tissue.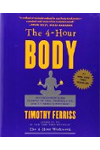 Continue Learning about Types Of Exercise Programs


From walking to engaging in team sports, exercise comes in many forms. Aerobics, stretching, weightlifting and endurance training are some of the types of exercise that produce health benefits and enjoyment. With each type of exer...
cise, proper technique and posture is critical in preventing injuries while achieving maximum health results.
More