A great exercise to perform will be lunges. Not only will you exercise your hips but you will exercise your quadriceps and hamstrings as well!
Lunge – Take one step in front of the other. Have this step be a little further than your normal stride. Stand tall and slowly bend at both your front knee and back knee. Bend almost to the point of 90 degrees on both knees. Be sure to keep your body centered and balanced. Return to top and repeat. Complete this exercise 8-10 times on each leg.
To exercise the muscles on the outside of the hip, lie on an exercise mat on your left side and bend your left knee so that your foot is behind you. Keep your right leg straight. Slowly raise your right leg up in the air, so that it makes about a 45-degree angle with your body. Feel the squeeze in the outside of your hip. Pause, and allow your leg to come down so that it aligns with your body. If possible, do not allow your right leg to lower all the way to the floor. Instead, pause when it aligns with your body, and then raise it again to 45 degrees. Repeat this for 8 - 12 repetitions. If you can't stop your leg when it aligns with your body, allow it to slowly lower to the ground and then repeat. Turn onto your right side and repeat the exercise with your left leg. Once you can do 3 sets of 12 repetitions, add 2-pound ankle weights.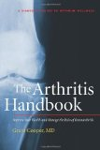 Continue Learning about Types Of Exercise Programs


From walking to engaging in team sports, exercise comes in many forms. Aerobics, stretching, weightlifting and endurance training are some of the types of exercise that produce health benefits and enjoyment. With each type of exer...
cise, proper technique and posture is critical in preventing injuries while achieving maximum health results.
More