Balance exercises should be done on progressively unstable surfaces using very light weight or simple body weight. As your ability to balance improves you will increase intensity by increasing instability, not by adding weight. For example start by doing a movement in a staggered stance position, then progress to doing it on one leg, followed by a more unstable surface like an Airex pad, then finally one leg on an Airex pad. By gradually increasing the instability you can improve balance and the body's ability to stabilize itself.
The following are instructions on how to do balance exercises:
Balance Reach:
Quads, core, balance
Engage your core and stand with feet together and hands on hips. Imagine you are standing in the center of a clock.
Reach forward with your right toe toward 12:00 while slightly bending your left knee. Keep your hips level and back straight. Pause and return to standing. Repeat to 12:00 ten times.
Repeat balance reach to 3:00 to the side and 6:00 to the back with the right leg.
Switch sides and repeat balance reach sequence with the left leg.
Airplane:
Quads, core, balance
Stand with feet together, core engaged, and arms extended to the side at shoulder height.
Bend the left knee slightly and bend forward at the hips in a controlled manner with the right leg extended behind your body until your shoulders, back, and ankle form a straight line.
Hold in this position for five seconds to control balance with your core and return to the starting position.
Perform for 45 seconds.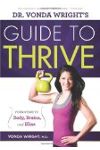 Continue Learning about Types Of Exercise Programs


From walking to engaging in team sports, exercise comes in many forms. Aerobics, stretching, weightlifting and endurance training are some of the types of exercise that produce health benefits and enjoyment. With each type of exer...
cise, proper technique and posture is critical in preventing injuries while achieving maximum health results.
More