By gently pulling your belly button to your spine you will engage your core muscles. Make sure you are not holding your breath. You should be able to breathe well during this activity. Just gently pull your belly buttion in, more doesn't always mean better. By engaging your core, your back will be more supported and stabilized. This will help to protect your back from injury and pain.
The best way to engage the core is perform what's known as the "drawing in maneuver". To perform the drawing in maneuver pull the belly button and abdomen up and in towards the spine. By performing this maneuver you will actively engage your core muscles.
To engage your core muscles, simply place both hands on the sides of your body at the level of your navel and bear down like someone was about to punch you in the stomach. You should feel the oblique sheets of muscle harden. This is the feeling you want prior to any exercise.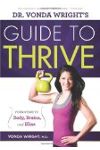 Continue Learning about Types Of Exercise Programs


From walking to engaging in team sports, exercise comes in many forms. Aerobics, stretching, weightlifting and endurance training are some of the types of exercise that produce health benefits and enjoyment. With each type of exer...
cise, proper technique and posture is critical in preventing injuries while achieving maximum health results.
More