Want to burn more fat and calories when you walk, swim, or run? Then take a break.
The rate at which your body burns fuel may be boosted even higher if you break up a long cardio session into two back-to-back 30-minute sessions with a 20-minute break in between. Breather, anyone?
Start. Stop. Repeat.
How can scientists tell that a 20-minute rest helps rev up your fat burning? Men in a study who did just that (in between 30-minute sessions on a stationary bike) showed elevated blood levels of free fatty acids -- higher blood levels than those produced during a single 60-minute cycling session. And that bump in free fatty acids is a sign of increased fat burning: Circulating blood levels of free fatty acids go up when your body starts to break down fat.
The best way to burn fat during your workout is to increase the intensity during resistance training. If you have a good baseline fitness level try incorporating more intense exercises. High intensity training spikes the metabolic demand on the body require more energy expenditure. In addition high intensity training provides a higher metabolic burn after exercise. After high intensity exercise oxygen consumption continues for a couple of hours instead of 30-45 minutes with low intensity workouts.

Another tip is to perform circuit resistance training as a form of cardiovascular exercise. Circuit resistance training alternating between upper extremity and lower extremity resistance exercises with limited rest periods is a great form of cardiovascular exercise that helps increase energy expenditure. If you insist on running on a treadmill or biking, perform interval training. With this form of cardiorespiratory training, repeatedly spike heart rate for 30 – 60 second intervals several times during a cardiovascular session.

Studies have shown that varying the intensity and speed of your workout, a technique known as interval or burst training, can boost your metabolism and help you burn fat faster. In this video, Dr. Oz and Pastor Rick Warren show you how to do it.
We aim for efficiency and optimum time management more than ever these days, and that includes our training programs. Goals differ among those who work out, but if you're in a weight-loss phase, there are ways to increase your calorie burning through specific training regimens. According to recent research, here are the best ways to burn body fat while weight training and performing cardio. In short, remember these as following the "30-second rule."

Weight training: Reduce rest between sets to 30 seconds.

Researchers discovered that you can increase calories burned by 50% during weight training by dropping your rest between sets from three minutes to 30 seconds. The study was performed at the College of New Jersey (Ewing). Another study found that your body burns 35% more calories after a workout when you train using supersets instead of traditional weightlifting sets.

The takeaway: If your goal is to get cut while strength training, find a clock with a second hand and reduce your time between sets to 30 seconds, or opt for a circuit-training workout.

Cardio training: Do 30-second short sprints instead of endurance cardio.

If your cardio work consists of jogging or low-impact endurance training for 30-60 minutes, consider trying high-intensity sprints lasting 30 seconds. A study at the University of Western Ontario found that doing four to six 30-second sprints three times per week burned more than twice the body fat as jogging for 30-60 minutes three times per week. That's a huge difference.

The takeaway: Different goals demand different regimens, but sprint interval training is best for fat-burning cardio work. Try four to six 30-second sprints three times per week and see what happens.
You can get more mileage out of your exercise if you understand the difference between burning fat and burning glucose. That's the key to really effective aerobic exercise, because different exercise intensities trigger different biological changes throughout your body.

You have two natural aerobic paces, easy and hard, and they depend on two very different muscle metabolisms, which are determined by the fuel you use. Low-intensity, light aerobic exercise burns fat, while high-intensity, hard aerobic exercise burns glucose.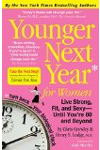 Continue Learning about Types Of Exercise Programs