Unfortunately no, spot reduction does not work. Basically people have believed that if they focus on working out a specific area they will burn fat in that area. But according to the Exercise Physiology: Energy, Nutrition, & Human Performance textbook, spot reduction arises from the inaccurate belief that, "...an increase in a muscle's metabolic activity stimulates relatively greater fat mobilization from the adipose tissue in proximity to the active muscle." So the long story short is that research evidence does not support localized fat burn as a result of increased muscle metabolism. Is this bad news? Most definitely not!
Being healthy should not be about 'spot reducing' a few unsightly areas in order to satisfy your aesthetic desires. Living a healthy lifestyle is about focusing on the body and mind as one whole, cohesive unit. It's about making lifestyle changes that increase the health of your vital organs and body systems. It's about nurturing the 'vehicle' that is your being.
The great news is that an increase in your muscle's metabolic activity leads to an increase in energy expenditure. This increase in calorie burn has the potential to create a negative energy balance which contributes to reducing total body fat. So what is the take home point here? If you want to reduce belly fat, skip your 5 sets of 50 sit-ups that you have religiously performed to no avail of a flat mid-section and substitute it with a few sets of lunges. The point here is that sit ups burn very few calories and offer little benefit in terms overall health (if you want to focus on core strength there are much better, more effective methods). Lunges on the other hand are a great 'bang for your buck' exercise that will burn a lot of calories and work multiple muscle groups at once.
Katch, F. & Katch, V. & McArdle, W. (2007). Exercise Physiology: energy, nutrition, & human performance. 6th ed. USA: Lippincott Williams & Wilkins. pg. 873,874.
As much as people would like to lose those troubled areas we cannot spot reduce. Just because you work your abs, hips or butt to want to decrease that unwanted bodyfat it will not come off. If you are looking to change your body you have to make a lifestyle change all around and not focus on just one thing. Remember to lose 1 pound of fat you have to burn 3500 calories or be in a 500 calorie deficit a day. Just making healthy choices for your workout, eating right and being consistant will change your body for the better. In time those trouble areas will go away.
The simple answer is no. Exercise that targets a specific body area will not directly and exclusively reduce the level of subcutaneous fat in that area. However, it can contribute to general body fat loss which in turn can include the trouble area.
On the other hand, performing exercises that involve a specific body area can lead to increased tone and definition to trained muscle. This physical result can lead to a more desirable appearance. So, you definitely want to keep working those areas that you have identified as in need of more improvement.
Spot reducing does not work. The best way to lose weight is by performing full body exercise, and increasing your intensity during these workouts. Above all, eat a well-balanced diet that fuels your body for both exercise and proper recovery.
Let's say you have some love handles, or some cellulite on your hips. Do 1,000 crunches a day, or put an electrical stimulator over your hips, and you'll eventually fry away the fat, right? Sorry. That's not how your body works. One exercise-or any kind of electronic or exercise gadget-cannot burn fat from specific parts of your body.

That old, outdated theory is called "spot reducing." And it doesn't work.

Think about when you see someone who's lost weight. Where's the first place you notice it? Their face. Since we don't see too many people doing face crunches in the gym, it's pretty clear evidence that your body dictates where it burns fat. And very often, the place you most want to lose it is the last place it burns.

While it's true that you can build muscle in different locations of your body based on what exercises you do, there's no way to "spot reduce" fat.

The only way to address target areas is through an overall program that includes both stamina training and resistance training, as well as using a calorie-controlled diet.

If you do want to build muscle in a particular area, you can make it look younger and firmer. But losing fat isn't a targeted process the way building muscle is-you have to lose it under the chin to lose it from your belly. With smaller-portioned meals and more physical activity, you'll reduce everywhere and make yourself feel, be, and look younger.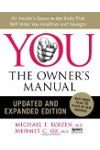 Continue Learning about Types Of Exercise Programs