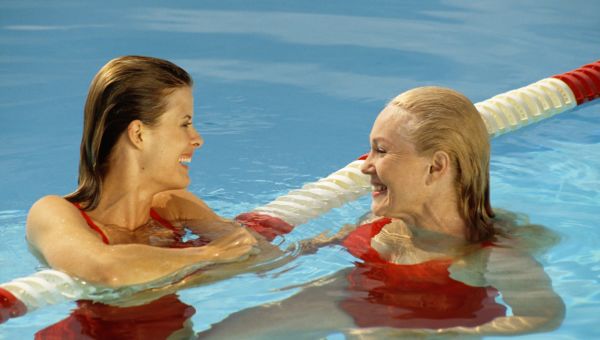 Triple Play
Bone loss, back pain, high cholesterol . . . very different problems. But there's a single solution.
It's cross-training. Research shows that increasing the variety of exercises you do increases the range of benefits you get. The triple reward for consistently mixing it up: stronger bones, a limber back, and a healthier cholesterol profile.
When women who went through menopause early combined a number of different physical activities -- from strength training to jumping rope -- the results were clear: broadening their fitness menu expanded their physical benefits. After 2 years of doing cross-training workouts at varying speeds and intensities, the women had increased their bone mass, boosted their muscle strength, reduced their back pain, and improved their cholesterol profiles.
The lesson for everyone: The more you mix up your workouts, the more rewards you're likely to reap. And adding variety helps keep your interest up, too. Doing yoga or Pilates, jogging, hiking, lifting weights, biking, playing racquetball or golf, jumping rope, dancing, walking, swimming . . . it's hard to get bored when you have so many get-moving options.


From walking to engaging in team sports, exercise comes in many forms. Aerobics, stretching, weightlifting and endurance training are some of the types of exercise that produce health benefits and enjoyment. With each type of exer...
cise, proper technique and posture is critical in preventing injuries while achieving maximum health results.
More