The human body is designed to be active in order to function properly. Research has shown that regular exercise improves cardiovascular function, muscular strength and endurance, bone mineral density and improve mental function and emotional well-being. People, who exercise regularly live longer, have lower incidence of heart disease, stroke, several forms of cancer and diabetes. Studies have also shown that regular exercises have lower rates of depression, higher self-esteem and are less likely to develop Alzheimer's and diabetes. Exercise is literally the fountain of youth and the magic bullet to health and longevity.
Regular physical exercise is an especially important therapy for metabolic syndrome, type 2 diabetes, and obesity. In fact, there are considerable data to show that physical inactivity is a major cause underlying these conditions. It is especially important to include exercise in a weight loss program, for the following factors:
Exercise increases the sensitivity of our cells to insulin. When weight loss is achieved by dieting without exercise, a substantial portion of the total weight loss comes from lean tissue, primarily as loss of water. When exercise is included in a weight loss program, there is usually an improvement in body composition due to a gain in lean body weight, and in turn to an increase in muscle mass and a decrease in body fat. Exercise helps counter the reduction in basal metabolic rate (BMR) that usually accompanies dieting alone. Exercise increases BMR for an extended period of time following the exercise session. Moderate to intense exercise may have a suppressing effect on the appetite. People who exercise during and after weight reduction are better able to maintain the weight loss than those who do not exercise.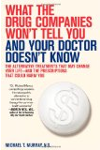 Continue Learning about Types Of Exercise