In order for the human body to have the optimal function it requires a harmonious interaction between the nervous, skeletal and muscular system. If we have abnormal joint motion, muscle firing or posture our function will become dysfunctional and suboptimal, causing for compensation to perform tasks. When our body compensates it is asking other body structures to pick up the slack for body parts that are not functioning properly. This compensation leads can lead to serious injury.
Bureaucrats aren't the only ones who insist on using the right form! Good form is also required when exercising. The risk of injury increases with age, especially if you have gotten out of shape, which is more technically referred to as being deconditioned. Deconditioning can predispose you to illness and injury, so getting back in shape has many health benefits, including making it easier to stay in shape.

If an injury does occur, healing is slower in older adults. When you are exercising - especially as you enter your sixth decade and beyond - it is extremely important that you always pay attention in order to minimize your risk for injury.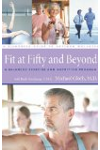 Continue Learning about Types Of Exercise


Exercise provides many health benefits - from fitness to increased physical and mental energy. In order to prepare yourself for a exercise routine, you need to research which exercise is right for you and how to fit a new exercise ...
e program into your daily schedule.
More