If you exercise in the morning, maybe have a pre-exercise snack, like half a banana or a string cheese. This will increase your metabolism, help with clear thinking, improve alertness and concentration, enhance memory, and improve cognitive abilities.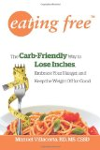 Continue Learning about Types Of Exercise


Exercise provides many health benefits - from fitness to increased physical and mental energy. In order to prepare yourself for a exercise routine, you need to research which exercise is right for you and how to fit a new exercise ...
e program into your daily schedule.
More