When choosing an exercise activity, the most important thing to consider is how much you enjoy doing it. We all know it; if you pick an activity that you don't like, you're far less likely to incorporate it into your lifestyle. Another consideration is how easy it is to include in your existing schedule. You're less likely to keep up with an exercise program if it's difficult for you to get to the gym or to prepare for the activity, or if it's hard to adjust your life to include it. For example, if you decide to join a gym, but it's twenty minutes out of your way and always crowded during the only times you can go, you're likely to give up after only a short time. Choose an activity that makes you feel good, not necessarily one that you think would give you the best workout.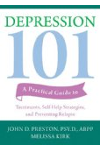 Experts recommend that you combine cardiorespiratory training such as jogging or cycling to improve the health of your cardiorespiratory system with resistance training like weight lifting and calisthenics that improve the fitness of your musculoskeletal system, and flexibility training to improve the range of motion and pliability of your muscles, joints and connective tissues. Try to engage in some of exercise most days a week and include a wide variety of exercises to prevent overuse injuries from performing repetitive motions.
Some of your activity should come from regular sessions of continuous aerobic exercise. Aerobic activities train your heart, lungs, and muscles to use oxygen for energy. They use your larger muscle groups and are usually continuous, rhythmic, and invigorating. Examples are brisk walking, jogging, cycling, swimming, dancing, or playing sports. While it's good to build up your exercise tolerance to be able to do 30 to 60 continuous minutes of these activities, you can split the time up into several shorter (10 to 15 minute) sessions. This may help if you have a busy schedule.

Not all of your daily activity needs to come from formal aerobic exercise sessions. Daily activities such as gardening, climbing stairs, raking leaves, shoveling snow, washing windows -- even housework -- can bring important health benefits too.
Continue Learning about Types Of Exercise


Exercise provides many health benefits - from fitness to increased physical and mental energy. In order to prepare yourself for a exercise routine, you need to research which exercise is right for you and how to fit a new exercise ...
e program into your daily schedule.
More