The most important factor is to choose a program that you are able to complete and stick to. Try to avoid getting caught up in the gimmicks sold on TV. These may provide success and you may have success. And if you have had success then that is awesome!! However, these are at times challenging and sometimes it will be easier to purchase than to actually complete.
When choosing a program, find one that is geared towards your fitness level. If you are beginner then training for a marathon might be a little lofty. However, if you have already run a half marathon and have a program for a full marathon then that goal is much more reachable. Again, find something that seems to be a good starting point for your current fitness level and your success is much more likely.
The most important factor in choosing an aerobic exercise is to choose one that you will actually do on a regular basis. An exercise regimen of 30 minutes of jogging every day won't do you any good if you hate to jog and quit after two days, or only manage to do it once a week. Do whatever you can to make your workout fun and interesting so you will stick with it. In my experience, for most people, this means doing aerobics in front of the television or while reading a book. Find the exercise that is right for you.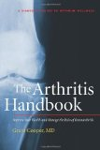 Continue Learning about Types Of Exercise


Exercise provides many health benefits - from fitness to increased physical and mental energy. In order to prepare yourself for a exercise routine, you need to research which exercise is right for you and how to fit a new exercise ...
e program into your daily schedule.
More