The three basic components of exercise are aerobic conditioning, strength training, and flexibility. Any exercise program that does not incorporate all three is incomplete. However, no single exercise prescription will fit everyone. Furthermore, any good exercise program should change and evolve over time to fit your changing needs.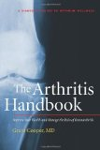 This is a very broad question but I will answer it as I answer almost everything. It has to start with your vision. You have to be crystal clear with your vision and exactly what you are trying to accomplish and exactly where you are trying to go.
This can be difficult for many people so it is yet another reason to have a coach in your corner. A coach can help discuss your goals, ask appropriate questions and filter down your vision to something that is fitting and appropriate. Once you know your vision and it is fitting for you, then you can be clear about the strategy.
The strategy is the exercise program, it is how you accomplish your vision. However the exercise program (strategy) will be flawed if it does not match the vision. Be clear about your vision, what you are trying to accomplish and where you are going and then have a coach or an educated friend or mentor that will help with that vision and then the appropriate strategy (exercise program) to fit your vision.
One that you enjoy, can have fun with and can sustain long enough to benefit from your results based on your specific exercise goals at any given point in the process.
The exercise program that one should follow is a program that is customized to the physical limitations, and capacities of each individual. This program will incorporate cardio training, resistance training, and flexibility to increase lean muscle, burn fat, and reduce injuries.
The exercise program you follow should be one designed to meet your needs, help you stay within your limits, and push you to the next level at the same time. Does that sounds like a lot? Exercise programs need to be geared to keep you motivated. If a routine is too tough then you are not as likely to return. If the program is too easy then you may not be motivated as more intensity is needed.
The best program is one that requires you to stay working because challenges are presented but at the same time you are able to accomplish the program which will give you a feeling of satisfaction. If you do not receive these benefits then exercise will no longer be enjoyable and people enjoy doing things that make them feel good.
Continue Learning about Types Of Exercise