Excessive exercise can lead to overuse injuries and other physiological complications. Overuse injuries occur when the body is not given adequate time to rest, and can come in the form of muscle tears, stress fractures, and tendon problems. Physiological complications can include a depressed immune system, reproductive health problems such as amenorrhea, and even osteoporosis.
Some of us exercise to an extreme that actually undermines our health. While we want exercise to be a habit, it can sometimes become an addiction. We may use exercise to numb our feelings or avoid problems such as a faltering relationship or a bad work situation. Or we may become obsessive in the pursuit of a "perfect" body, keeping track of every ounce of weight and every inch of muscle and fat. Too much exercise can have severe health consequences.
In the late 1990s, health care professionals identified the female athlete triad as a syndrome with three interrelated components: disordered eating, amenorrhea, and osteoporosis. A significantly restricted diet reduces the body's metabolism and causes changes in the musculoskeletal, cardiovascular, endocrine, and reproductive systems. Low body weight and body fat can lead to amenorrhea (missing three or more consecutive menstrual periods). Amenorrhea has been linked to premature loss of bone mineral density, which can result in osteoporosis.
The female athlete triad is most often experienced by women who participate in sports where performance is subjectively scored (such as gymnastics, dance, and figure skating); endurance sports that emphasize low body weight (distance running, cycling); sports in which participants wear contour-revealing clothes (volleyball, swimming, cross-country skiing, cheerleading); and sports that use weight categories (horse racing, wrestling, rowing).
Amenorrhea is the most recognizable symptom of the female athlete triad. Going without your period is not normal. Proper nutrition and safe training practices are essential for both performance and health.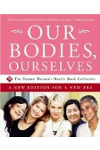 Continue Learning about Types Of Exercise


Exercise provides many health benefits - from fitness to increased physical and mental energy. In order to prepare yourself for a exercise routine, you need to research which exercise is right for you and how to fit a new exercise ...
e program into your daily schedule.
More