Working out in the morning not only burns calories, but also wakes you up faster than a cold shower. You can mix up your morning workouts with yoga-focused sessions, especially on long work days that you know will be stressful and busy. It will help you center yourself and put your mind at ease in preparation for a hard day.
This content originally appeared on
doctoroz.com
Studies suggest that when exercising in a fasted state coaxes the body to burn fat as fuel rather than carbohydrate stores. In addition, physical activity is the best way to boost energy levels. Regular physical activity increases the blood flow to your body and improves your cardiovascular health and fitness. This will allow more blood and oxygen to get to the body providing energy to do work. Physical activity in the morning hours can provide a boost in energy levels throughout the day, enhance mood, and relieve stress.
Exercising in the morning is important for several reasons. First, there is little in your stomach or bloodstream in the way of energy resources, so your early morning workout will cause your body to burn up stored fat. Additionally, physical exertion places stress on your muscles, which break down to some extent. Not to worry -- this process is necessary to eventually increase muscle mass.

An additional benefit of exercising at the start of the day is that after about 20 minutes of exercising with an increased heart rate, the heart and circulation start to respond in ways that have long-term effects on overall conditioning. These cardiovascular benefits can also produce an increase in your resting metabolism. This means that after you have finished exercising, you will use more energy during the rest of the day, even when you are not exercising.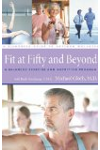 Continue Learning about Types Of Exercise


Exercise provides many health benefits - from fitness to increased physical and mental energy. In order to prepare yourself for a exercise routine, you need to research which exercise is right for you and how to fit a new exercise ...
e program into your daily schedule.
More