Internist Dr. Roshini Raj says you should check your waist size at least once a year. To learn more, including tips on making sure you're measuring your middle properly, watch this video.
There is no set number of how many times you should check your waist size. However, checking too often may become psychologically discouraging if you're not seeing your desired results each time you measure. A good time-frame to check is every 2-3 weeks dependent on how committed you've been to sticking to your routine.
One of the strategies you can use to lose weight successfully is the idea of accountability. You can use this range to tell when you're pushing the upper boundaries of your ideal weight/waist with periodic checks using a measurement tool (be it a tape measure around your waist, a scale, or, hey, how about a plastic waistband that you keep around your waist to alert you when you're getting too big, like a large version of one of those Lance bracelets?). Whatever your accountability tool, I suggest checking it every Saturday to keep yourself honest with your weight and waist class. Think of your body as a rubber band. Stretch it a little, and it can certainly snap back into shape. But once you stretch it too much, it's going to lose its shape and make it more difficult—if not impossible—to return to the original size.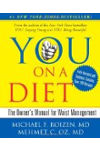 Continue Learning about Types Of Exercise


Exercise provides many health benefits - from fitness to increased physical and mental energy. In order to prepare yourself for a exercise routine, you need to research which exercise is right for you and how to fit a new exercise ...
e program into your daily schedule.
More