If you've checked with your doctor re: your back pain and have been cleared for exercise, strengthening the muscles that support the spine in the back as well as those in the front is an excellent idea that will help prevent future pain and injury.
A spine that is supported by strong core muscles is the best medicine for back and other joint pain and stress. It's like the foundation of your house. If you build a 2 story house on sand, it's likely to collapse.
Below is a link for a video that demonstrates some excellent core strengthening exercises that should help you stay pain free.
http://www.youtube.com/watch?v=kukmaW9CmSU&feature=player_embedded
OK, so you have back pain and are being requested to complete strength training. This seems to be the reverse of everything you have been told which includes when you have an injury to rest, correct? Well this time strength training may benefit you and help prevent injuries from happening in the future. Often times your muscles have become extremely tight and may turn into injury. Strength training will help to keep you muscles and ligaments strong and this will reverse the injury and keep you pain free!
The soft tissues around the spine play a key role in back pain as the large lower back muscles brace the spine. When these muscles become injured or inflamed, they can spasm, resulting in increased pain and limited mobility. Regular strengthening exercises help to keep these large muscles strong and healthy.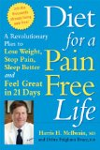 Continue Learning about Types Of Exercise


Exercise provides many health benefits - from fitness to increased physical and mental energy. In order to prepare yourself for a exercise routine, you need to research which exercise is right for you and how to fit a new exercise ...
e program into your daily schedule.
More