Every individual is different. If you are new to exercise then you may see gains immediately depending on how your body responds to exercise. Typically 4-6 weeks may be the length of time needed to see results. Regardless of when you see results, you need to keep yourself motivated. Many of us are motivated by seeing results but think of it this way. If you are not exercising then results you see will not leave you feeling good about yourself. If you are exercising then you will feel good about yourself because you are accomplishing something that many people do not, you are being active and building a healthier you. Results will come but at times we need to be patient!
You can achieve 100 percent strength gains within a few months by doing the right strength-training exercises. But it also works in reverse: By not doing strength training once every week to 10 days, you'll start to lose some muscle mass and your strength by up to 50 percent in three months and by up to 80 percent in three years. Look at exercise the way you'd study Spanish—the more consistent you are, the more consistent your results will be. Your muscles forget, just as your mind does.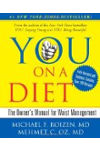 Continue Learning about Types Of Exercise


Exercise provides many health benefits - from fitness to increased physical and mental energy. In order to prepare yourself for a exercise routine, you need to research which exercise is right for you and how to fit a new exercise ...
e program into your daily schedule.
More