Finding time to exercise is vital for a busy mom's health, and it also sets a great example for kids. Watch as family physician Gretchen Phillips, MD, describes ways to get the whole family moving, and how moms can sneak exercise into their day.
The best time to exercise for busy moms is specific to your own schedule. Some people exercise in the morning so they can get it out of the way immediately. Early morning exercisers do not have to worry about unexpected schedule changes. Evening exercises may feel more energized and use their workout as a form of stress reduction after a long day. Pick a time that is most conducive to your schedule. In addition, enjoyment is often an overlooked component of an exercise program. Choose a fitness activity that fits with your personality and interests. This means that the exercise program and its activities must coincide with your personality, likes, and dislikes. You're much more apt to continue with a program that is fun and challenging. Exercise does not have to be boring and painful. Moreover, exercise can come in many forms such as dancing, hiking, cycling, sports, and swimming. Exercise does not have to be performed in a gym tied to a treadmill. Be creative and ask loved ones to participate with you.
Mothers are some of the busiest people in the world, and their hectic schedules often leave little time for exercise. Here are four tips to help you fit exercise into your day.
Examine your schedule hour by hour. You'll be surprised by how many gaps of 15-20 minutes you actually have to squeeze in some exercise.
Next, do double duty. Walk around the soccer field while the kids are practicing, or walk or jog in the neighborhood where their piano lessons are taught.
You probably have a friend or neighbor who is as busy as you are. Set up a "kid swap," where you each agree to watch each other's kids while the other exercises.
Finally, ask your spouse or significant other to watch the kids while you exercise.
These strategies may not get you into the gym every day, but they will help you become more active.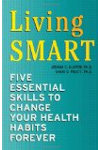 Continue Learning about Types Of Exercise


Exercise provides many health benefits - from fitness to increased physical and mental energy. In order to prepare yourself for a exercise routine, you need to research which exercise is right for you and how to fit a new exercise ...
e program into your daily schedule.
More