Good healthy exercise includes getting in regular bouts of cardiovascular exercise, strength training, and flexibility training. Cardiovascular training should be of moderate to vigorous intensity for 20-60 minutes 3-5 days a week, if you're just returning to exercise go slowly and give your body time to adjust and ramp it up. Strength training should focus on all the major muscle groups 2-3 times a week. Make sure to use good form, and never use a weight, or tempo that makes it difficult to maintain good form. Flexibility training should be performed every day that you exercise to help ensure a proper range of motion and to decrease your risk of injury due to impaired movement patterns in the body.

Exercise often. A minimum of 15 to 20 minutes of exercising at your training heart rate at least three times a week is necessary to gain any significant cardiovascular benefits from exercise. It is better to exercise at the lower end of your training zone for longer periods of time than it is to exercise at a higher intensity for shorter periods of time. Exercise with others. To get the maximum benefit from exercise, make it enjoyable. One way to make it fun is to get a workout partner. For example, if you choose walking as your activity, here is a great way to make it fun: find one or two people in your neighborhood whom you would enjoy walking with. If you are meeting others, you will certainly be more regular than if you depend solely on your own intentions. Commit yourselves to walking three to five mornings or afternoons each week, and increase the duration from an initial 10 minutes to at least 30 minutes. Stay motivated. No matter how committed you are to regular exercise, at some point in time you are going to be faced with a loss of enthusiasm for working out. Here is a suggestion: read or thumb through fitness magazines like . Looking at pictures of people who are in great shape really inspires me. In addition, these magazines typically feature articles on new exercise routines that are fun and interesting.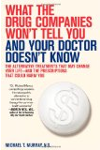 Continue Learning about Types Of Exercise


Exercise provides many health benefits - from fitness to increased physical and mental energy. In order to prepare yourself for a exercise routine, you need to research which exercise is right for you and how to fit a new exercise ...
e program into your daily schedule.
More