Very likely the answer is yes. Much of this will depend on your current level of protein intake. Your body may require protein to help prevent soreness and fatigue. When exercising, you are tearing the muscle fibers and protein is essential to help rebuild and replenish those muscle fibers. Without that protein, you may find yourself sore more often and unable to perform as well as you would like.
Protein is necessary for the building and repairing of muscle, but don't fall into the trap of thinking you're not getting enough. To meet your daily protein requirements, you only need 2 ounces a day; one small chicken breast includes that amount. Exercise does increase protein needs, but usually not much. However, more protein in your diet does decrease appetite.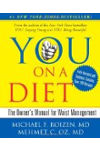 Continue Learning about Types Of Exercise


Exercise provides many health benefits - from fitness to increased physical and mental energy. In order to prepare yourself for a exercise routine, you need to research which exercise is right for you and how to fit a new exercise ...
e program into your daily schedule.
More