The order of your routine depends on you. You should always start with some form of a warm-up prior to any exercise. Following, options are endless. You may start with strength training or cardiovascular training. Much will depend on your mood for the day.
One popular sequence of exercise is a warm-up period followed by aerobic exercise, strengthening exercises, and then stretching. An alternative routine is a warm-up followed by stretching, strengthening, and then aerobic exercise.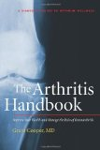 Continue Learning about Types Of Exercise


Exercise provides many health benefits - from fitness to increased physical and mental energy. In order to prepare yourself for a exercise routine, you need to research which exercise is right for you and how to fit a new exercise ...
e program into your daily schedule.
More