You can strengthen your arm and shoulder muscles by doing an overhead press exercise using free weights.

Primary muscle worked: Anterior deltoid (front shoulder) and triceps (back of arm)

Starting position: Sit on a bench or chair with back support. Rest your feet on the floor and hold one weight in each hand. Lift the weights until your forearms are at shoulder level and the weights are above shoulder level, with your palms facing forward and elbows out to the side, bent slightly more than 90 degrees. Your forearms should be perpendicular to the floor.
Action: Keeping the natural arch in your lower back, navel pulled in towards your spine, shoulder blades drawn together and down, and your focus forward, press the weights upward until they almost come together over your head and your elbows straighten (without locking). Exhale as you press up. Slowly return the staring position as you inhale.

Tips:

1. Keep your wrists firm and straight.
2. Keep your back erect.
3. Stop this exercise if you experience any popping, clicking, or discomfort.
4. You may also try this exercise with your palms facing each other.
5. Do not lock your elbows at the top of the movement.
Stand straight forward eyes forward spine in neutral alignment holding the bar or dumbbell palms facing forward in front of you with your forearms bent and your arms near your side. Exhale as you use the muscles of your shoulders, chest, and triceps to push the bar or dumbbell over your head with your arms fully extended. Inhale as you lower the bar back to the starting position; keep the head and spine in neutral alignment the whole time.
Sit on a bench or chair with back support. Hold one weight in each hand and lift the weights until your forearms are perpendicular to the floor with the weights at shoulder level. With your palms facing forward, press the weight above you until they come together over your head with your elbows straightened.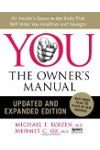 Continue Learning about Types Of Exercise


Exercise provides many health benefits - from fitness to increased physical and mental energy. In order to prepare yourself for a exercise routine, you need to research which exercise is right for you and how to fit a new exercise ...
e program into your daily schedule.
More