With young children it can be a challenge to find the time to exercise with your children. Some effective strategies include joining gyms with good day care services, or involving your children in your exercise. Putting them into a running stroller and going for a brisk walk or jog or play in the back yard with your children or at the local park is a good way to combine family time and physical activity.
If you have only one or two children, you can get a jogging stroller and be on your way! Once you have three or more, it becomes more difficult. Having your children's naps coordinated to the same time helps.
If you can curve out time during the nap, you can do an exercise video at home. However, you may feel more like taking a nap yourself. Try to exercise anyway! Even if you are slightly more tired for the first few days because of the increased exercise and decreased napping, you will begin the see the fantastic energy boosting effects of exercise with time.
If you work outside the home, try exercising on your lunch break. For some this is not really an option either because of not enough time or lack of showers. Even a walk at lunch where you do not sweat is better than not doing anything!
If you make exercise one of your priorities you will be healthier, feel better, have more energy and all of these things will be good for your kids because they are good for you!
Exercise can make many twists and turns throughout your busy life. When your children are small and you are busy, you may need to include your children in your softer exercise program. As they watch cartoons or play, you may be on the floor doing sit-ups or lifting weights. Or you might put on some of their favorite music from Cinderella or Beauty and the Beast and dance together. Be creative, as long as you are moving it's great.

With small children it can be wonderful to organize a walking group in your neighborhood in the morning or in the evening, as the youngsters are sleeping and your spouse is home with them. As your children grow you can expand your options.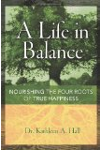 Continue Learning about Types Of Exercise