To start your exercise routine make sure you have the proper attire first. You should have clothing that allows sweat to evaporate from your skin, and a set of shoes that can be used for resistance training and to walk or run in. A regular pair of tennis shoes or running shoes is sufficient. You will want to have a small towel handy as well, in case one isn't available at your fitness center, or if you're training outside.
You should have your day by day workout routine written or printed out, and keep them in a folder or notebook. It's much easier to record your changes in resistance or times when you have it handy, rather than trying to remember later.
You're now ready to get to it!
We all know that exercise is good for us. We start out with the best intentions, but finding the time, energy, facilities, child care, or whatever else we need to exercise is often difficult.
Exercise doesn't have to be hard, expensive, or time-consuming. There are lots of little things that you can do. Get off the bus two or three stops early or park at the far end of the parking lot and walk the rest of the way. Take the stairs instead of the elevator, or go for a walk at lunch. Keep a set of hand weights by the phone and lift them while waiting for the next available sales representative, or do push-ups and crunches while watching TV. Better yet, turn off the TV, put on some music, and dance.
For a structured home workout, check out Miriam Nelson's book "Strong Women Stay Young." Her basic, effective at-home exercise program requires a minimum of time (20 minutes twice a week) and equipment (a chair, a towel, ankle weights, and dumbbells).
Some exercise is better than no exercise. The American College of Sports Medicine recommends exercising three to five times a week for 20 to 30 minutes, but once or twice a week is better than no exercise at all. Moderate exercise, like walking or dancing, done in five- to ten-minute increments for a total of 30 minutes, is also effective.
For those of us who are mothers, finding time for enjoyable exercise may be harder. If you have a young child, try walking at a brisk pace with the baby in a stroller. If you're a runner, a three wheeled jogging stroller, though expensive, is a worthwhile investment. Or check out a program like Stroller Strides, a fitness program for new mothers. Many gyms have child care services for children as young as six months. Try bartering babysitting time with another new parent or, if you are part of a two-parent household, ask your partner to cover child care so you can exercise.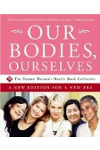 Continue Learning about Types Of Exercise


Exercise provides many health benefits - from fitness to increased physical and mental energy. In order to prepare yourself for a exercise routine, you need to research which exercise is right for you and how to fit a new exercise ...
e program into your daily schedule.
More