Stand with the ball of your right foot near the edge of a stair. Hold a weight in your right hand and hold onto a wall or railing with your left hand to balance yourself. Lift your left foot so it hangs relaxed near your right ankle. Lower your right heel off the edge of the stair as far as you comfortably can. Keeping your knee straight, use your right calf muscle to press yourself up on your toes as high as you can.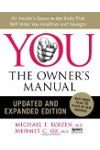 Balance on one leg, with your foot positioned straight ahead and your knee fully extended. Place the ball of your foot on the edge of a step, draw-in your navel, contract your glutes and keep your knee straight. Perform a calf raise by pushing through the ball of your foot and over your big toe. Hold the extended position and then slowly lower your body until a stretch is felt in back of your lower leg.




Continue Learning about Types Of Exercise


Exercise provides many health benefits - from fitness to increased physical and mental energy. In order to prepare yourself for a exercise routine, you need to research which exercise is right for you and how to fit a new exercise ...
e program into your daily schedule.
More