If you lack a get-up-and-go attitude when it comes to exercise, then you may need to liven up your routine. Boredom is a common reason for not sticking with a program. Beneficial physical activity doesn't have to be something boring. Follow your favorite hobbies and mix things up on occasion. And it's fine to watch a favorite TV show or listen to music while riding a stationary bike or walking/running on a treadmill at home or the gym. You can diversify your routine by cycling outdoors on some days, instead of brisk walking or jogging.

You can also try some positive thinking as well. One study found that participants who had a positive inner dialog -- upbeat self-talk -- outperformed others in a cycling test. The researchers reported that no matter which positive phrase the volunteers chose, they stayed motivated longer than the people who didn't choose any form of positive self-talk.
You don't have to do formal exercise to get the benefits. Find something that makes your workout feel more like playing, and you'll still build your heart, muscles, and bones. It could be hiking or dancing or anything that gets your heart rate really going. Tennis is a game that you can learn now and play for life. If you play a sport like soccer that doesn't require extra strength training, learn a few strength exercises and do them for just 10 minutes three times a week to help build up your muscles to prevent injuries. Going for walk in the woods once a month is lovely, but doesn't count as regular exercise; you need to find something vigorous you can do at least three times a week.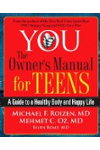 A lot of people get bored with exercises because the do the same thing over and over again. Most people just don't know how to change up their routine and there are many ways to do it. Exercising doesn't have to just involve weight and cardio machines. Just think outside the box when exercising and do things you would like to do. For example if you look at cardio don't just do treamill, ellipical or stationary bike. Other things for cardio can be running, biking, swimming, playing a sport like volleyball or tennis just to name a few. As for weight training there are a few options as well. If you are at a gym take a class that involves weights, try different machines or free weight exercises or if able try the TRX suspension trainer. My clients always know that I will not give them the same routine week after week I always change it up on them to keep it fresh and fun and everyone should do the same so you don't get bored.
You can avoid boredom by incorporating fun activities that will keep your body moving, and burning calories. One of the best ways is to pick several activities that you really enjoy doing throughout the week like playing basketball, biking, volleyball, golf, and hiking.
Exercise should not be considered work, boring or an inconvenience. Exercise should be fun and enriching; there are several ways to be sure that it is:
Make it playful, like participating in a sport or a game such as recreational softball, basketball or soccer. Help your children increase activity by playing catch or other games such as tag.
Add a friend to your exercise programming. Taking walks or joining a sport with your spouse or friend can be added benefit.
Group exercise will bring many people together in a fun environment.
Listen to music or audio books while exercising.
Be adventurous; try new activities, such as hiking, yoga, pilates, or exercising at unique places such as playgrounds or parks.
Don't stress about weight loss, enjoy exercise and the weight will eventually come off.
Continue Learning about Types Of Exercise