The hardest part about incorporating physical activity into your life is to make it a regular habit, something you do even when you don't necessarily feel like doing it. To turn your new behavior into a habit, you'll need to keep it up for about a month. Often, this will mean doing it even when you'd rather be watching TV after work, rather than going for a bike ride, for example, or walking to the corner store instead of driving.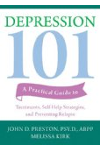 Continue Learning about Types Of Exercise


Exercise provides many health benefits - from fitness to increased physical and mental energy. In order to prepare yourself for a exercise routine, you need to research which exercise is right for you and how to fit a new exercise ...
e program into your daily schedule.
More